Archive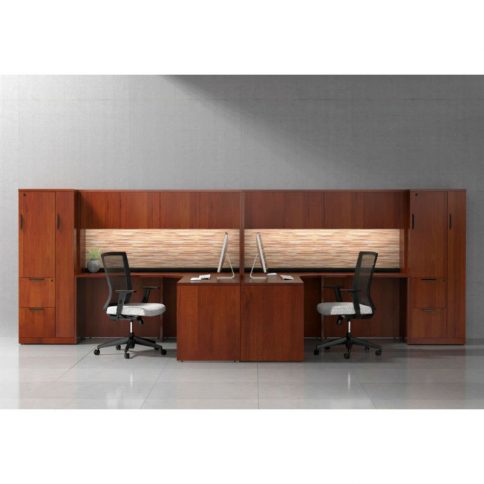 Office furniture shopping can sometimes be an overwhelming task.  How do you know that you will choose the best furniture?  Are you overlooking any important details?  Our office furniture experts want to share with you some of our tips when buying new office furniture.
Create a list of needs and potential layout.  What type of furniture do you need?  How much space do you have?  How many Redding workstations will you need – and will you need more in the near future?
Consider the functionality.  A desk is not simply a place to work at, but it needs storage space, room to move around and room for more than just a keyboard and a computer.
Account for storage needs.  Do you have files you need stored?  Where will you store office supplies?  Consider storage options both as part of Redding desks but also as part of file cabinets and bookshelves.
Longevity and warranty.  It is important that you choose furniture that will last and can be efficiently utilized for years to come.  It is also important that your furniture warranty is in line with your company's depreciation schedule – if not, it may be too costly to replace furniture when you need to.
Whether you are looking for office chairs, desks or tables, you can count on the experts at Golden State Office Furniture to find the solution for you.  We will work with your needs, design and space to create a working, efficient office that everyone enjoys spending time in.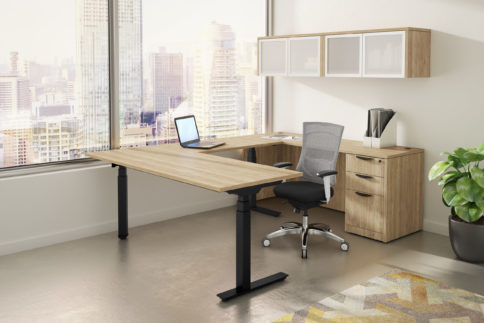 Is your office furniture looking drab? Could your reception area use a facelift? At Golden State Office Furniture, we can offer you a vast selection of office furniture to instantly update the look and feel of your place of business. Whether you are looking to completely redesign your office or you would just like to replace a few pieces of furniture, our professionals would be happy to help you find the best design for you. Our office furniture includes:
Modular Workstations: For a streamlined look and feel, we carry workstations with a variety of options to best suit your office needs.
Seating: Updating your office furniture doesn't have to be a full-scale project. Start one piece at a time with our comfortable seating options for all settings.
Desks: No matter whether you are looking for a large desk for an individual office or standard desks to fit neatly in the open area, we can help you find the design that works best in your place of business.
Tables: From break room tables to coffee tables, our office furniture company carries it all.
Classroom Furniture: Create a comfortable learning environment for your students with brand new classroom furniture from our Northern California office furniture company.
If you are in the market for new furniture, Golden State is the company to call. Our professionals are happy to help you find the furniture that meets your needs, style and budget.